May 2020
April 2020
Our article titled "Modelling of Three-Axis Hall Effect Sensors based on Integrated Magnetic Concentrator"

has been accepted for publication

to the IEEE Sensors Journal.
Two

e-posters

have been accepted for presentation in the FENS Forum 2020.

Well done Eve, Vahid and Rupam. Keep up the good work:
Nabaei, V. , Panuccio, G. and Heidari, H. (2020) Computational Modelling of Brain Implantable Microprobes for Diminishing Micromotions Failure. 12th FENS Forum of Neuroscience, 11-15 Jul 2020.
Siming's paper on "picoTesla Resolution Magnetoresistive Sensors for Miniaturised MagnetoMyoGraphy" in collaboration with Newcastle University and INL has been accepted to the IEEE EMBC 2020 Conference in Montréal 🇨🇦.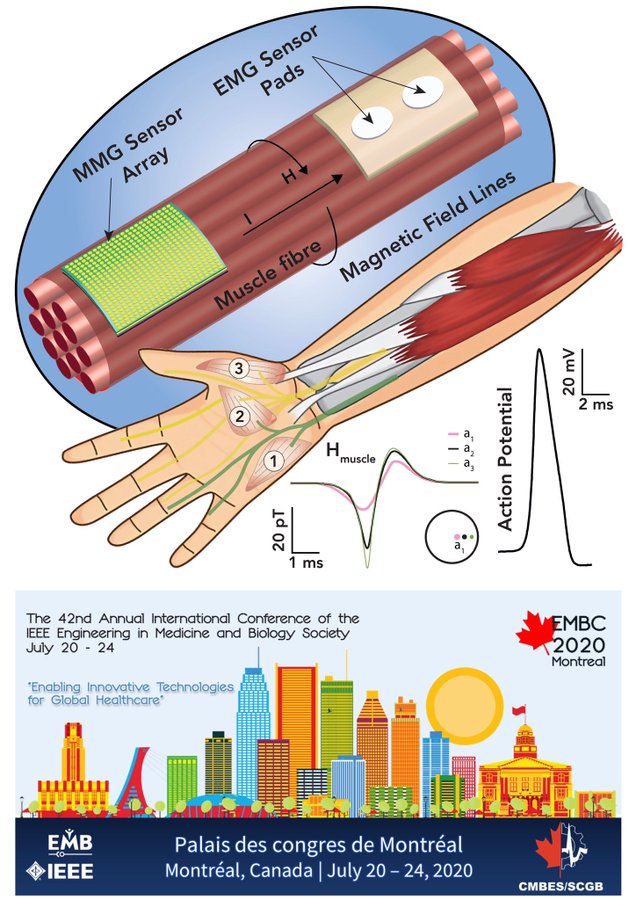 Read more about them in our blog: https://www.melabresearch.com/blog/53-ieeecass2020
Another collaborative article titled "Influence of high-K insulator and source stack on the performance of a double gate tunnel FET: a simulation study"

has been accepted for publication

to the Journal of Computational Electronics.
Our article entitled "An Implementation of Hot-swap Circuit with High Reliability"

has been accepted for publication

to the Microelectronics Journal.

March 2020
February 2020
Our article entitled "Electronic Contact Lens: A Platform for Wireless Health Monitoring Applications" has been accepted for publication to the Advanced Intelligent Systems.

Congratulations to Amy, Rupam and the team.

Exciting news: our lab has been awarded a Marie Sklodowska-Curie Individual Fellowship to boost our research on the wireless brain implantable devices!

Congratulation Rupam.
January 2020